Welcome!
Grow, Energize and Promote your Business with Promotional Products!
~ Promote Visibility ~ Create "Brand" Awareness ~ Market New Products ~ Increase sales of old products ~ Boost sales from existing customers ~ Target new potential buyers
Featured Item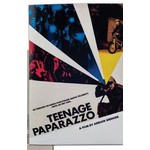 Video In Print Card - 2.4" or 4.3&q...
Video in Print engages the audience in a revolutionary way: your custom-printed traditional corporate marketing communication is amplified by an arresting video, synchronized with crystal-clear audio....

Signature Showrooms